14K White Gold Australian Boulder Opal/Diamond Earrings
$4,265.00
STYLE: EMBO1B2250C
14K White Gold Australian Boulder Opal/Diamond Earrings*We do our best to keep all of our inventory up to date but please know some items may be online only, out of stock or discontinued
Schedule an Appointment with one of our experts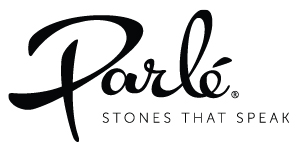 www.parlegems.com
Parle
At Parlé, we design and handcraft original jewelry with amazing color gemstones. From Opals, rainbows formed in the earth 100 million years ago, to Sapphire with the colors of the sky and ocean worn by Royalty, to classic Ruby & Emerald. Parlé features only "Stones That Speak"! Let us color your world and find the perfect collection of colored gemstone jewelry that speaks to you.
Do you have questions about 14K White Gold Australian Boulder Opal/Diamond Earrings?
Please send us a message and our staff will be happy to help you with whatever questions you may have.