14k White Gold Pendant
$678.15
STYLE: SD19P72-4WC
Shimmering Diamonds® 1/10 ctw. Pendant in 14K Gold VN3757A*We do our best to keep all of our inventory up to date but please know some items may be online only, out of stock or discontinued
Schedule an Appointment with one of our experts
General Details:
Secondary Diamond Details: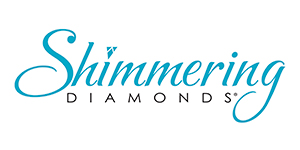 Shimmering Diamonds
The Shimmering Diamonds® Collection is a dazzling presentation of sparkle and fire in motion. Suspended within a 14K gold or sterling silver setting, these diamonds move with every breath she takes. The collection is available in rings, pendants, earrings, and bracelets, with remount styles available.
Do you have questions about 14k White Gold Pendant?
Please send us a message and our staff will be happy to help you with whatever questions you may have.