Comfort-Fit Design Wedding Band
$1,302.50
STYLE: CFBP85662814KR04
Channeling a love of nature, this 6mm comfort-fit design ring features a unique wood motif beautifully contrasted with wear resistant black detailing. Benchmark has been manufacturing designer wedding rings in gold, platinum and palladium for over 40 years. Made in the USA using 100% recycled materials you can feel good about choosing Benchmark wedding bands.... *We do our best to keep all of our inventory up to date but please know some items may be online only, out of stock or discontinued
Schedule an Appointment with one of our experts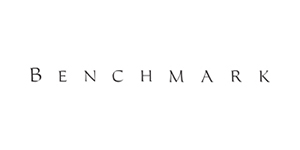 www.benchmarkrings.com
Benchmark
For 40 years, Benchmark has dedicated much focus and attention to making elegant rings in platinum, palladium and white/yellow gold. They precision set and die-strike all their diamond bands and have recently included titanium, seranite and licensed tungsten in their new "Forge" line of alternative metals. Set your love in stone today.
Do you have questions about Comfort-Fit Design Wedding Band?
Please send us a message and our staff will be happy to help you with whatever questions you may have.