Tantalum Comfort-fit wedding band
$615.00
STYLE: CF847620GTA06
Inspired by the Dogwood tree, this 7mm tantalum ring features a bark motif highlighted by slight high polish beveled edges. The newest concept in contemporary wedding rings is our tantalum wedding bands. Made in the USA, our tantalum rings are hypo-allergenic, impervious to breakage and corrosion, and easy to remove in an emergency. Using proprietary technology to create unique design and construction, our tantalum mens wedding bands are beautiful works of art.... *We do our best to keep all of our inventory up to date but please know some items may be online only, out of stock or discontinued
Schedule an Appointment with one of our experts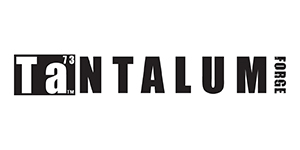 Tantalum
Shatterproof, hypoallergenic and bio-compatible, Forge has utilized Tantalum to create the most wearable contemporary metal wedding bands on the market. Because it cuts so easily, Tantalum is also one of the safest metals to remove in an emergency. Characterized by a richly saturated blue-grey color, Benchmark's Tantalum wedding rings are as elegant and luxurious as their gold and platinum counterparts.
Do you have questions about Tantalum Comfort-fit wedding band?
Please send us a message and our staff will be happy to help you with whatever questions you may have.